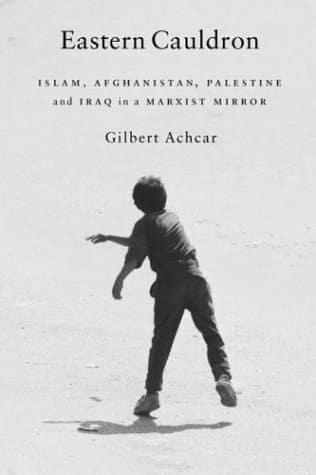 Paperback, 256 pages
ISBN: 1-58367-095-5
Released: September 2003
The route to any coherent understanding of our time runs through the issues addressed in this collection of essays: the political meaning of Islam, the relation of the West to the Islamic world, the new form of imperialism signaled by the Soviet and U.S. occupations of Afghanistan, the intractable conflict over Palestine. In confronting these inescapable issues global power is being reshaped and the ends for which it will be used are being decided.
This volume brings together Gilbert Achcar's major writings on these issues over the past decades. The essays collected in Eastern Cauldron describe and explain the resurgence of Islamic fundamentalism, the fate of the Soviet occupation of Afghanistan and its aftermath, and above all the Palestinian conflict—in which the regional stakes are so dramatically embodied and contested. Achcar analyzes the social bases, strategies and tactics of PLO, Hizbollah, Israel and the United States. In an extended introductory essay reflecting on the aftermath of the U.S. invasion of Iraq, Achcar integrates these analyses in a major new account of the strategy of U.S. imperialism in the Middle East and its prospects.
The Eastern Cauldron is primarily aimed at producing a better understanding of the conflicts of the region. Achcar's work is informed by strong moral and political commitments but is never limited to polemic. His work demonstrates the immense capacities of Marxism to illuminate economic, political and ideological developments without losing sight of their concrete singularity and their complex interconnection. His analyses are supple and inventive, and consistently informed by reflection on rival traditions of political thought and a deep knowledge of the region.