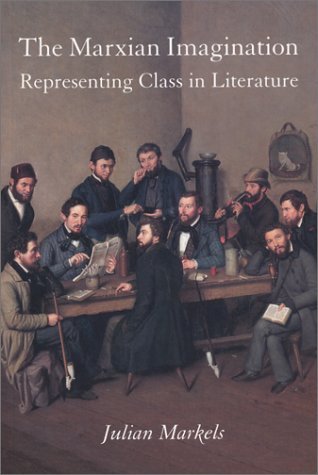 Paperback, 160 pages
ISBN: 1-58567-097-1
Released: September 2003
The Marxian Imagination is a fresh and innovative recasting of Marxist literary theory and a powerful account of the ways class is represented in literary texts.
Where earlier theorists have treated class as a fixed identity site, Markels sees class in more dynamic terms, as a process of accumulation involving many, often conflicting, sites of identity. Rather than examining the situations and characters explicitly identified in class terms, this makes it possible to see how racial and gender identities are caught up in the processes of accumulation that define class. Markels shows how a Marxian imagination is at work in a range of great literary works, often written by non-Marxists.
In a field notorious for its difficulty, it is also a remarkably accessible text. Its central arguments are constantly developed and tested against readings of important novels, ranging from Dickens' Hard Times to Barbara Kingsolver's Poisonwood Bible. It concludes with a telling critique of the work of the major Marxist literary theorists, Raymond Williams and Fredric Jameson.
Sophisticated theorizing and deft interpretations … A significant contribution to Marxist theory and the theory of the novel.
Editor of Narrative
An excellent work …. Literary critics, economists, and sociologists will find stimulating new approaches here to the vexed question of class in today's changing world.
There are no books in this field as skilled, as beautifully written, as well-informed, and as fully and wonderfully accessible as The Marxian Imagination.
University of Southern California
Contents
PART I: The Literary Representation of Class
A Marxian Imagination
Class in Dickens from Hard Times to Little Dorrit
Representing Class in the Realist Novel
PART II: Some Consequences for Critical Theory and Practice
"Socialism-Anxiety": The Princess Casamassina and Its New York Critics
The Gramscian Ordeal of Meridel Le Sueur
Denying the Imagination in Marxian Cultural Studies: Raymond Williams and Fredric Jameson
CODA: Imagining History in The Poisonwood Bible
Notes
Index