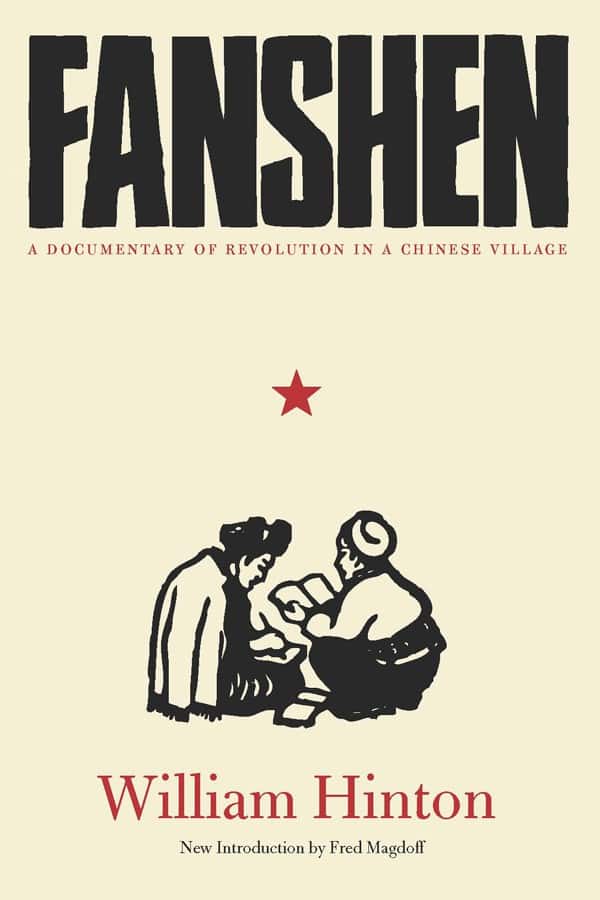 Paperback, 672 pages
ISBN-13: 978-1-58367-175-7
Released: April 2008
More than forty years after its initial publication, William Hinton's Fanshen continues to be the essential volume for those fascinated with China's revolutionary process of rural reform and social change. A pioneering work, Fanshen is a marvelous and revealing look into life in the Chinese countryside, where tradition and modernity have had both a complimentary and caustic relationship in the years since the Chinese Communist Party first came to power. It is a rare, concrete record of social struggle and transformation, as witnessed by a participant. Fanshen continues to offer profound insight into the lives of peasants and China's complex social processes. Rediscover this classic volume, which includes a new preface by Fred Magdoff.
One of the most important books about China which has been written since the Revolution. For anyone who wants to understand anything important about the Chinese revolution of our time, the reading of this book is an absolute necessity.
A vivid and compelling 'grassroots' account of life in the village precisely during the period in which the new Communist power was establishing itself. A unique contribution to our understanding of life in a northern Chinese village on the eve of the Communist takeover.
Fanshen is an extraordinary book. It will dispose of many myths, both of Left and of the Right.