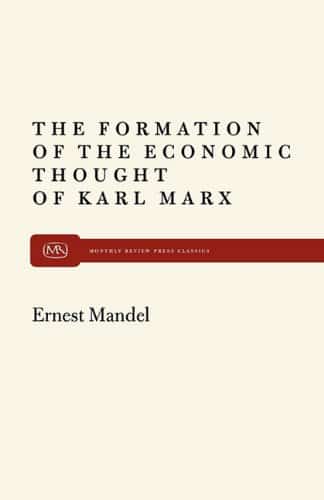 Paperback, 224 pages
ISBN-13: 978-0-85345-187-7
Released: May 1971
In this book, Mandel discusses the development of Marx's economic ideas from their beginnings to the completion of the Grundrisse. He combines a historical retrospective and a review of current discussions on each of the subjects and problems central to Marxist economic theory. He traces the development of the concept of "alienation" in Marx, and its fate in the hands of succeeding generations, down to the present discussion in East and West Europe, summarizes the fascinating debates over the "Asiatic mode of production," and discusses labor theory of value, the problem of periodic crises, the theory of wages and the polarization of wealth and poverty, and the problem of progressive "disalienation" through the building of socialist society.