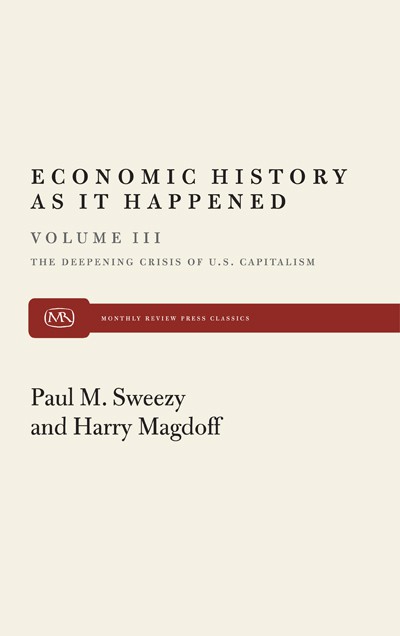 Paperback, 219 pages
ISBN-13: 978-0-85345-574-5
Released: January 1981
This is the third book of essays on the United States and the world economy produced by the fruitful collaboration of Monthly Review editors Paul M. Sweezy and Harry Magdoff. In these essays, written between 1977 and 1981, the authors assess the results of efforts taken to stabilize the economy after the epochal changes of the early 1970s, the end of capitalism's "golden age," by attempts to counteract the effects of inflation, debt dependence, speculation, and financial instability.
The economic theories of the establishment economists on whose analysis the economic plans have been based are not neglected. They are taken to task for both failing to acknowledge the reality of stagnation and for creating a combination of myths and shibboleths which have served to deflect attention from the main causes of instability.
Not burdened by pro–capitalist bias, Sweezy and Magdoff were able to provide sharp insights into the workings and breakdowns of the system as well as analysis of causes. Such subjects as the instability of the dollar and its effects on the international monetary crisis, the growth of the mammoth debt structure, both nationally and internationally, problems of reindustrialization, low productivity, and low savings, as well as Reaganomics and "supply–side" theory, are all addressed.
The important introduction ties together the main threads running through the authors' analyses. What emerges is a perception of a deepening sickness of the economic system that bears all the symptoms of a disease that will in time prove unresponsive to traditional cures.