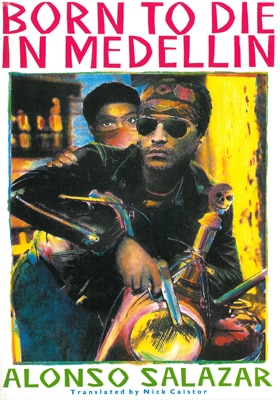 Paperback, 128 pages
ISBN-13: 978-0-85345-854-8
Released: 1990
A riveting insight into urban violence in Medellín, Colombia's second city. Author Alonso Salazar journeys into the jails, hospitals, and shanty towns of Colombia's drug capital to interview teenage contract killers, their families, priests, and self-defense vigilantes. In the process, he brings alive the world of Medellín's youth gangs, those who, in their own words, are "born to die" before they can have children or grow old. An introduction by Colin Harding, Latin America editor for The Independent, describes Medellín's criminal culture, and the young killers' place in Colombian politics. First published in Colombia in 1990, the book rapidly became a best seller as a graphic exploration of one of the most violent societies in the world.
Gangland in a way the Krays never dreamed of …
A career in killing—a consequence of the denial of every dignity and opportunity. And it won't end in Colombia!