Revolution and Evolution in the Twentieth Century: New introduction by Grace Lee Boggs
This book provides a concise and instructive review of the revolutions of the twentieth century, with separate chapters on the Russian, Chinese, Guinea-Bissau, and Vietnamese revolutions, and examines the various currents of Marxism active in the revolutions of our times. A second section is devoted to the United States, and provides a survey of the class forces in American history as well as the authors' ideas on the objects and means of an American Revolution.
If you can't see the embedded video, click here for a link to an interview of Grace Lee Boggs by Bill Moyers, 2011.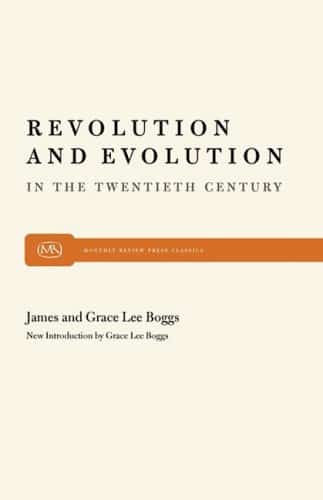 Publication Date: January 1974
Number of Pages: 308
Paperback ISBN: 9780853453536