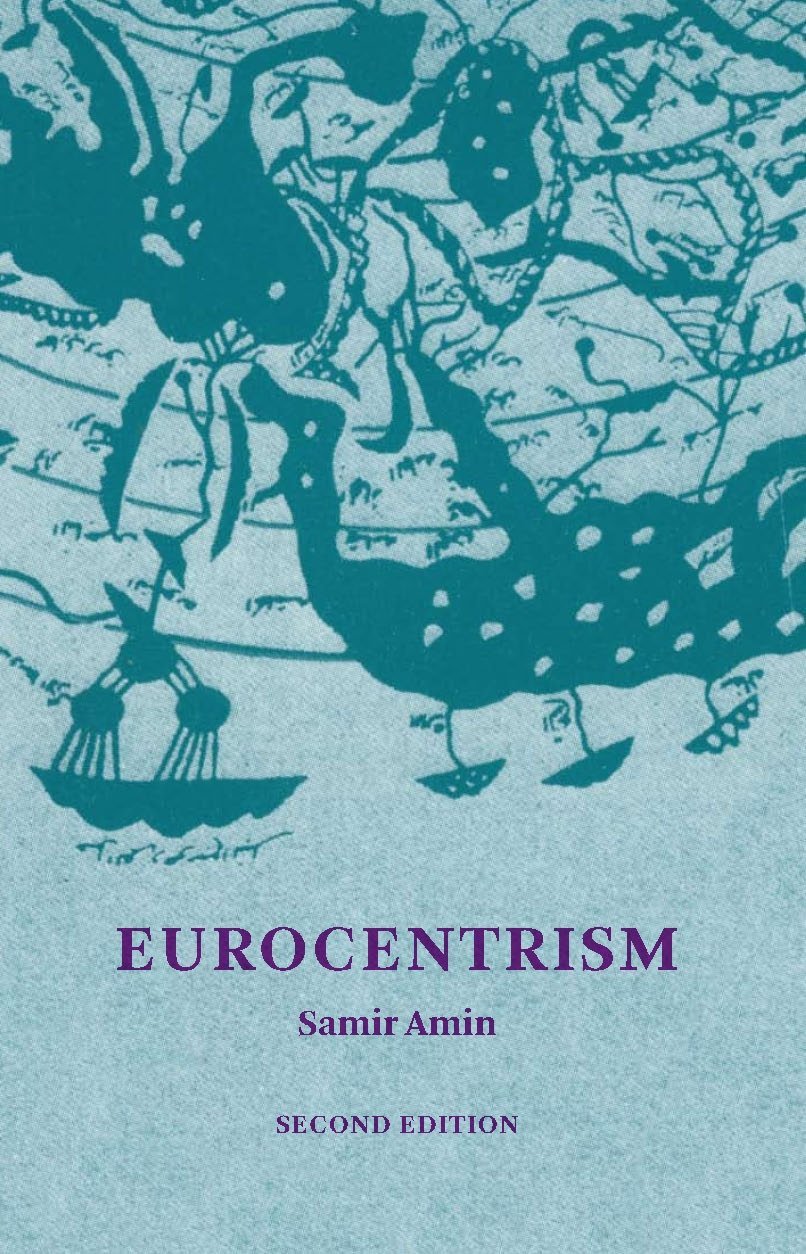 Paperback, 240 pages
ISBN-13: 978-1-58367-207-5
Released: January 2010
Since its first publication twenty years ago, Eurocentrism has become a classic of radical thought. Written by one of the world's foremost political economists, this original and provocative essay takes on one of the great "ideological deformations" of our time: Eurocentrism. Rejecting the dominant Eurocentric view of world history, which narrowly and incorrectly posits a progression from the Greek and Roman classical world to Christian feudalism and the European capitalist system, Amin presents a sweeping reinterpretation that emphasizes the crucial historical role played by the Arab Islamic world. Throughout the work, Amin addresses a broad set of concerns, ranging from the ideological nature of scholastic metaphysics to the meanings and shortcomings of contemporary political Islam. This second edition contains a new introduction and concluding chapter, both of which make the author's arguments even more compelling.
The original publication of Samir Amin's Eurocentrism in 1988 was a much needed historical materialist rejoinder to post-structuralist and postcolonial critiques. … Amin not only demonstrated that he was in agreement with some of the postcolonial criticisms of Marxism, but was able to explain how historical materialism itself could provide even stronger critiques of the eurocentrism within its own tradition. … In these days, when it is still somewhat fashionable to dismiss the Enlightenment and modernity as eurocentric, the re-released and expanded Eurocentrism is very important. …. this version of Eurocentrism strongly and obviously embeds itself within the Marxist tradition, defending the reasons for an historical materialist approach (but one that is not eurocentric).
Samir Amin's fascinating book on the crucially important subject of Eurocentrism ranges from the spread of Hellenism with the conquest of Alexander the Great to the triumphs of imperialism and transnational capitalism of the 1980s. While essentially thoughtful and analytical, this study is quite rightly informed with outrage against European arrogance and with sympathy for the non-European victims on the periphery of the present system.
This book is a provocative and compelling critical account of the historical, ideological, political, and economic order of the present world defined by the author as 'Eurocentrism.' According to Amin, Eurocentrism is the world view fabricated by the domination of Western capitalism that claims European culture reflects the unique and most progressive manifestation of the metaphysical order of history. Amin convincingly explains that Eurocentrism, thus understood, is an ideological distortion, an incredible mythology, and an historical and moral travesty.
Table of Contents:
PREFACE
1. MODERNITY AND RELIGIOUS INTERPRETATIONS
I. Modernity
II. Modernity and Religious Interpretations
III. Political Islam
2. CENTRAL AND PERIPHERAL TRIBUTARY CULTURES
I. Introduction
II. The Formation of Tributary Ideology in the Mediterranean Region
III. Tributary Culture in Other Regions of the Pre-Capitalist World
3. THE CULTURE OF CAPITALISM
I. Introduction
II. The Decline of Metaphysics and the Reinterpretation of Religion
III. The Construction of Eurocentric Culture
IV. Marxism and the Challenge of Actually Existing Capitalism
V. The Culturalist Evasion: Provincialism and Fundamentalism
VI. For a Truly Universal Culture
4. TOWARDS A NON-EUROCENTRIC VIEW OF HISTORY AND A NON-EUROCENTRIC SOCIAL THEORY
I. The Tributary Mode of Production: The Universal Form of Advanced Pre-Capitalist Societies
II. European Feudalism: Peripheral Tributary Mode
III. Mercantilism and the Transition to Capitalism: Unequal Development, Key to the Miracle of European Particularity
IV. Eurocentrism and the Debate over Slavery
V. Eurocentrism in the Theory of the Nation
VI. Actually Existing Capitalism and the Globalization of Value
NOTES
INDEX